Below are a few of the faces of the the Ecosystem Restoration work being conducted at Woodlands Trail and Park. Join in the fun and efforts in creating a legacy for future generations, one tree at a time. To volunteer, contact us at 504.433.4000 or volunteer@woodlandstrail.org. Click on thumbnails for view larger image.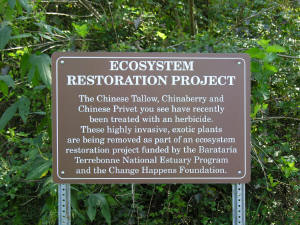 Invasive species removal was funded with a grant from BTNEP and the Change Happens Foundation.
Delaware University students plant in early January.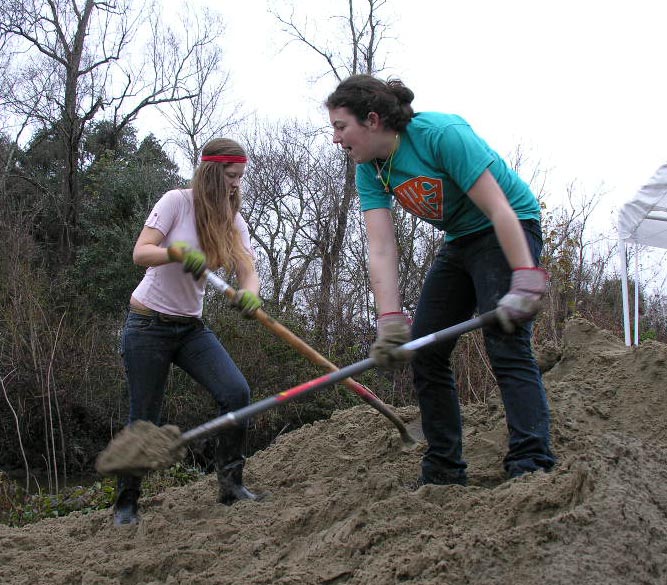 Ben Franklin High School students, Hayley Brasted and Katie Boleware prepare sand bed for heeling in seedlings for spring planting.

Lizzy Hingle, LSU sophmore in Conservation of Natural Resources, Emily Snyder, AWCC and Vivek Shah clear dead underbrush to prepare area for planting.

Rutgers students Jared Gorsky, Heather Mullendore and Valentina Petrenko plant trees along the Upland Trail.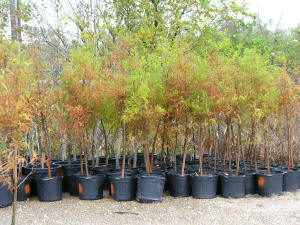 Trees from Chevron Tree Farm, ready for planting!
Michael Cummings from California plants trees during Thanksgiving holidays.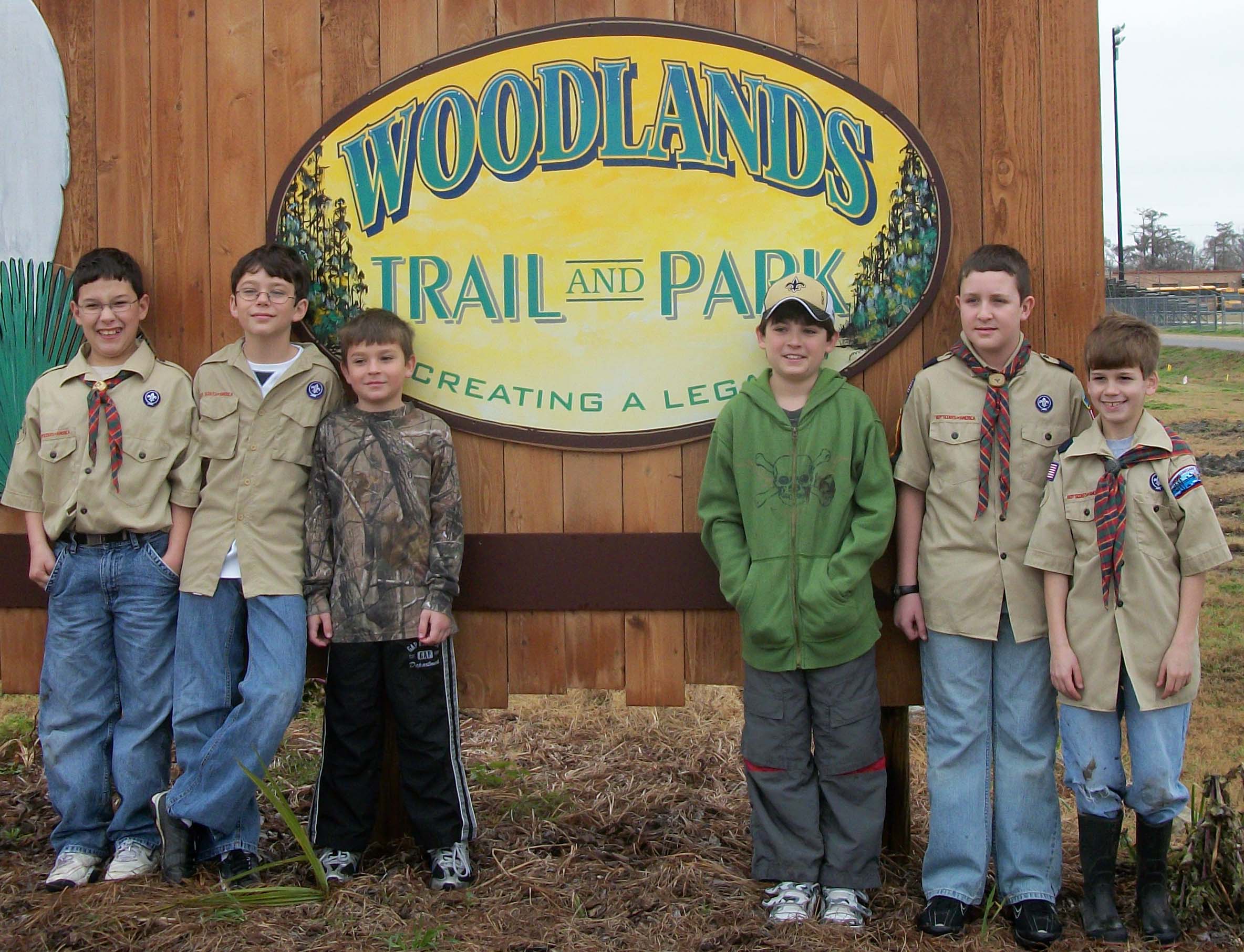 Cub Scout Pack 301 members, Joel Guliuzo, Dominic Lincoln, Jacob Lincoln, Trent Palmisano, Joshua Hewitt and Cole Dugas work on a Conservation Badge.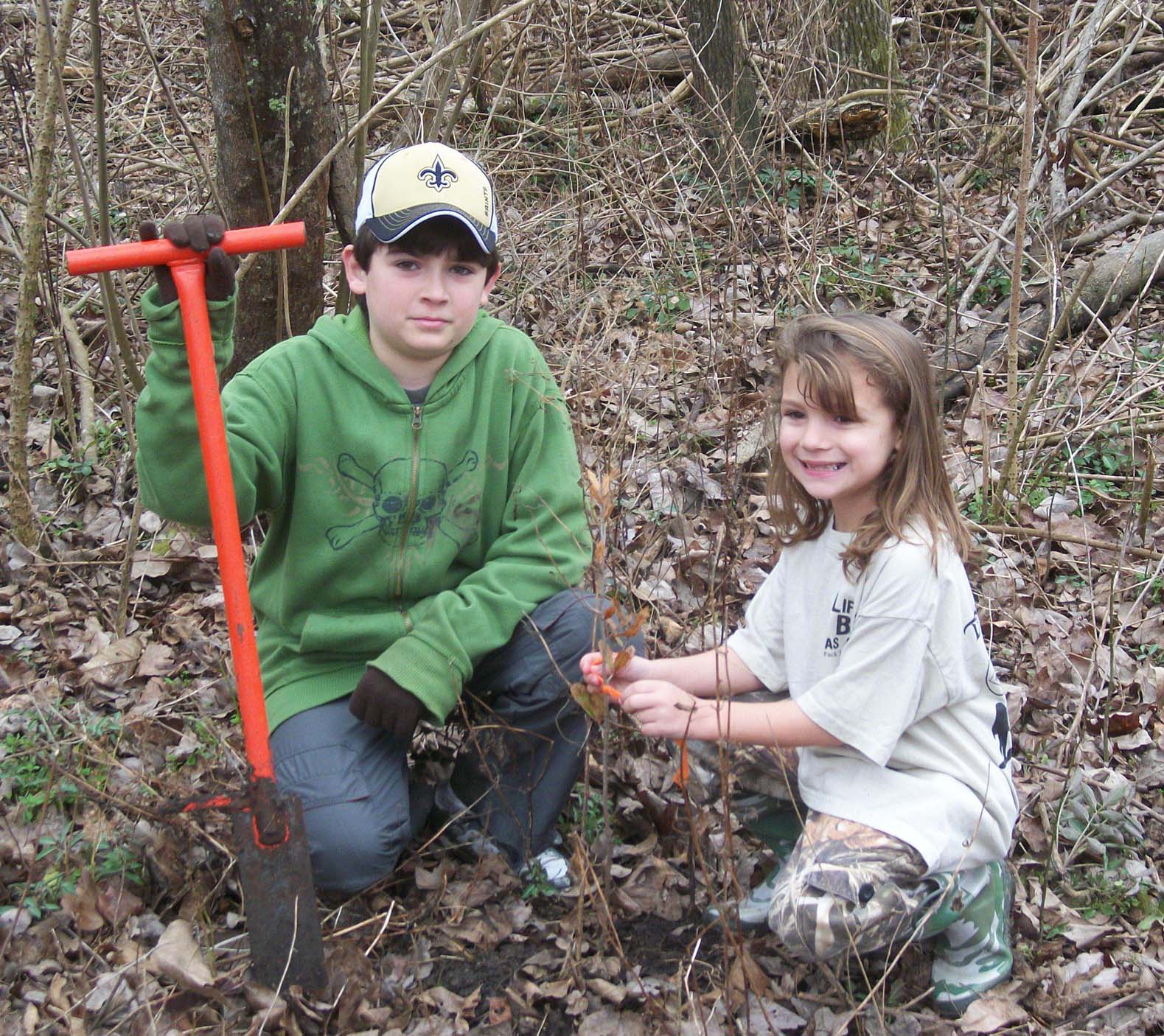 Trent Palmisano holds a Planting Dibble as Hailey Weatherford ties a biodegradeable survey tape to a native seedling.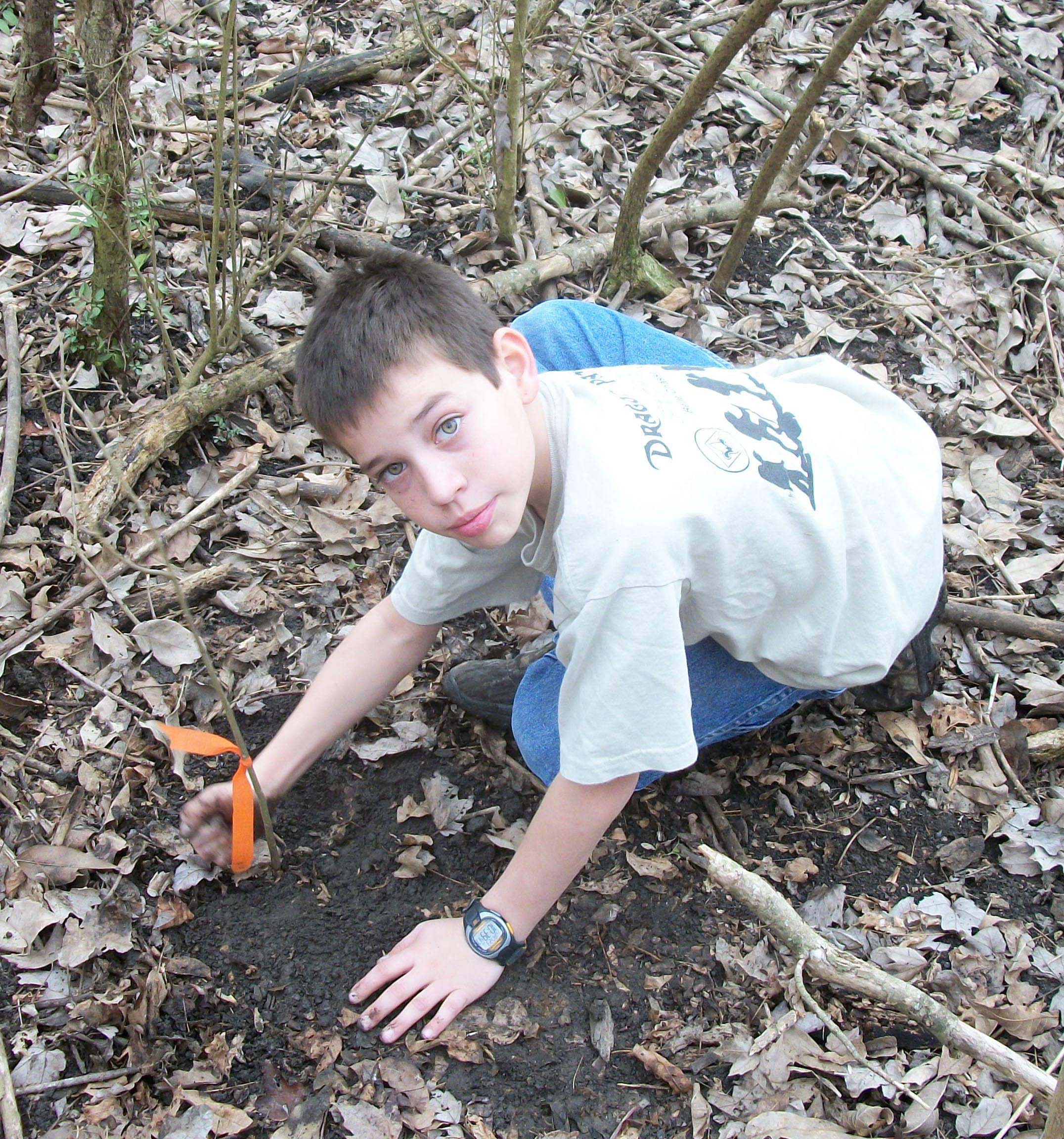 Zachary Ranatza packs dirt around the native seedling planted in the forest outside the scout camping area at Woodlands Trail and Park.