Giclees
Individualized Remarque
Mignon Faget - Woodlands Conservancy
"Palmetto"
The Palmetto design, created by Mignon Faget exclusively for Woodlands Conservancy, was chosen because it is a prominent plant found in the understory of bottomland hardwood forests. It is available in Sterling Silver or 14K Gold as a pendant, lapel pin and clip or dangle earrings.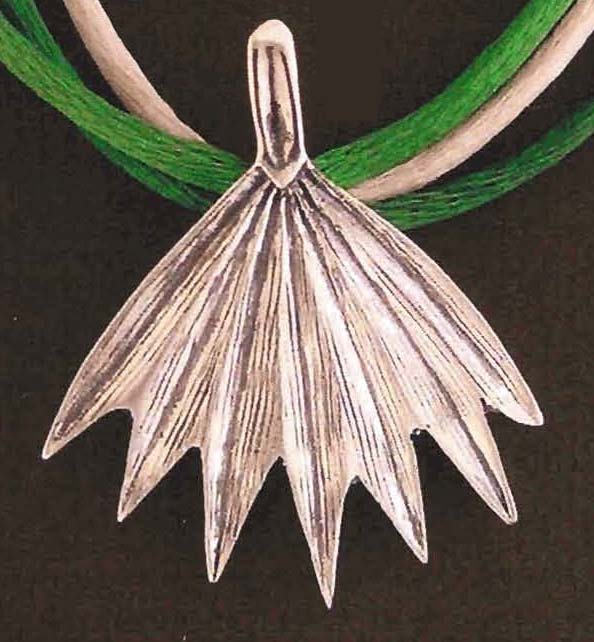 | | |
| --- | --- |
| | Palmetto Pendant w/ silk cord |
| | 18" Sterling Silver chain |
| | Palmetto Lapel Pin |
| | Palmetto Earrings |
To place order by phone with your credit card, please call 504.433.4000.

Woodlands Conservancy is officially recognized as a nonprofit, 501(c) (3) corporation with the mission to
preserve and develop an ecosystem dedicated to creating daily public opportunities for recreation, ecotourism and education in a natural and historic setting.
Woodlands Conservancy
P.O. Box 7028
Belle Chasse, Louisiana 70037
If you would like further information, please contact us at: wconservancy@aol.com or 504.433.4000